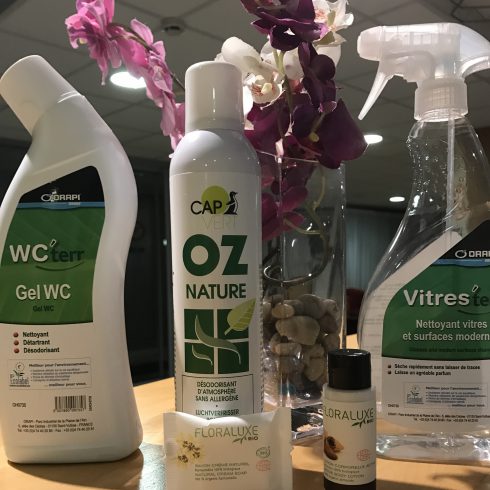 New organic and eco-friendly products !
The hotel de Guyenne improves in respect of our environment with the arrival of organic and eco-friendly products!
After sensitizing and training its students to ecology  with selective sorting. We have involved our customers for water conservation and energy saving with booster signs located in the rooms. Today, the hotel is becoming more involved with new organic and eco-friendly products.
Less risk of allergies with eco-friendly products, no more bad smells! Eco-labeled, allergen-free cleaning products allow the environment to be respected but also for its users.
You will also find Floraluxe organic cosmetics in your rooms: a natural cream soap and active body lotion "eco cert" and "organic certification". Use them safely.
Bio and green: better for the environment, better for you …
One more reason to book in our hotel in Talence!