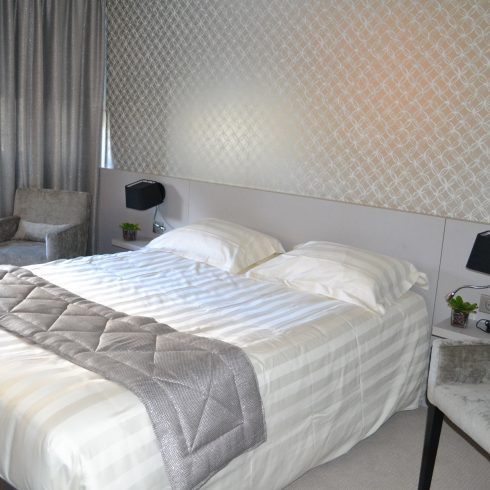 New room…
Come discover our upscale suite !
New at the Hotel de Guyenne: the "Suite" room has been renovated and looks forward to welcoming you!
Come and discover the new "Suite" of the Hotel de Guyenne in Talence, completely renovated, for even more comfortable nights! This more modern room welcomes you in a refined setting, with its lounge equipped with a TV and a welcome tray to relax. You will find a comfortable bed and a bathroom equipped with a bathtub and shower, amenities and welcome products (bathrobes, Nescafé products …) worthy of a high-end room. She is waiting for you!
Become a privileged customer: book it !
Laeticia H, student at the Hotel School